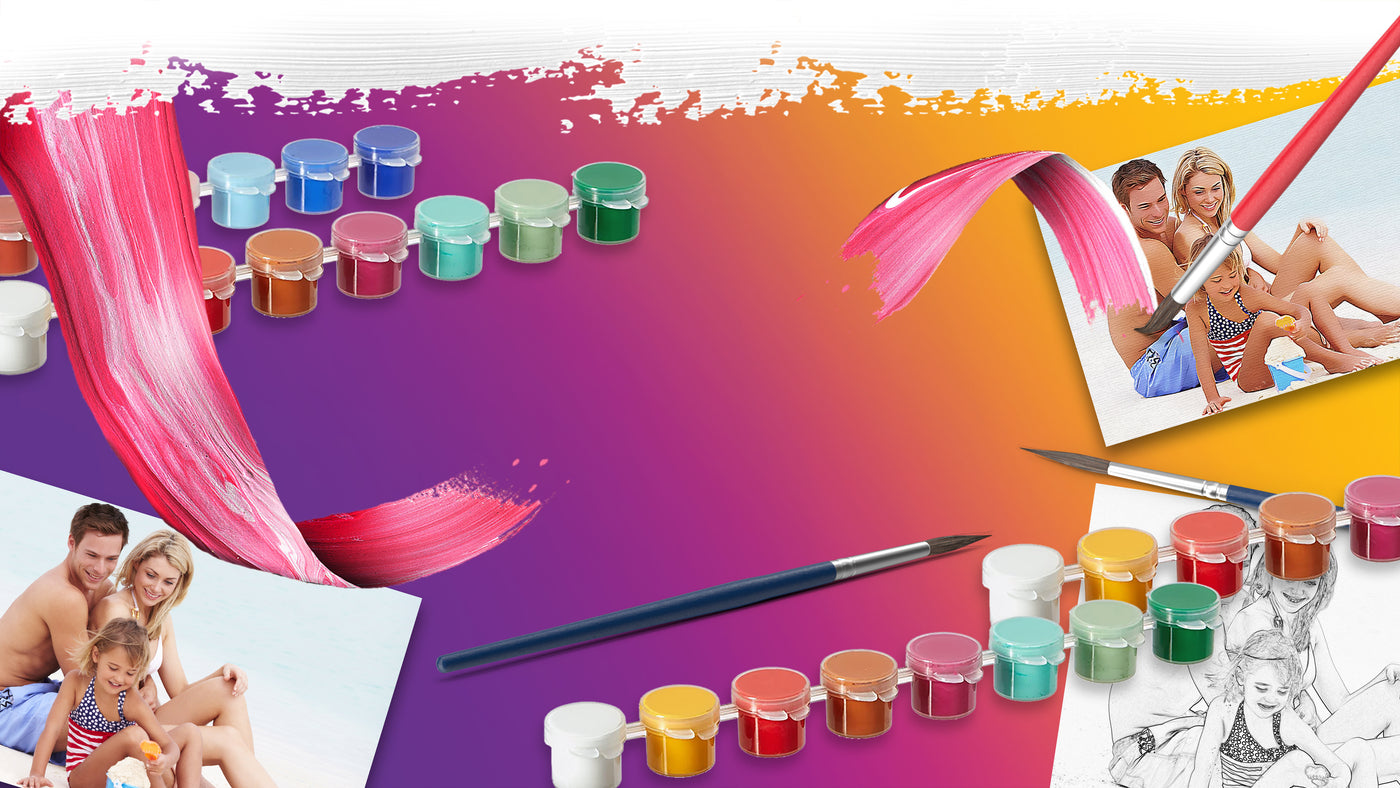 Create your own
personalised
masterpiece!
Turn your favorite photo
into a work of art!
Create a one-of-a-kind masterpiece with our Customized Paint by Numbers Set! Whether you're a master artist or just starting out, this kit is perfect for you. With 24, 36, or 48 color options, you can customize your favorite photo into a beautiful, timeless painting. 
SHOP NOW
Get creative and
start painting now!
The kit comes with high-quality, non-toxic, harmless, and eco-friendly acrylic pigments paint to maximize color saturation. Plus, the high-quality canvas and paintbrushes make the painting experience even more enjoyable. Our Paint by Numbers Set is a great way to preserve wonderful memories with family, friends, and pets. So, what are you waiting for?
SHOP NOW
Amazing
Features:
This Customized Paint by Numbers Set comes with all you need to create a breathtaking masterpiece: premium paintbrush sets, non-toxic and non-fading pigments, 1 pre-printed texture canvas, frame (optional) and 1 easy-to-follow instruction.
SHOP NOW
Unleash your
Creativity!
This set is fully customizable and all you have to do is send us the photo you want to use. Then, we'll supply you with a high-density canvas, and all the numbers and figures you need to match and fill in the paint. Before you know it, you'll have a masterpiece of your own.
SHOP NOW